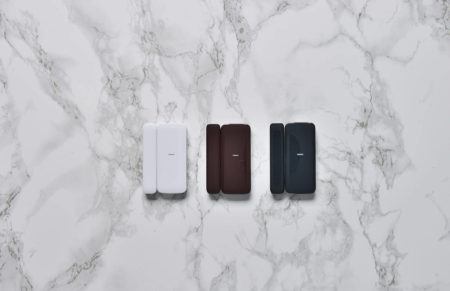 New Home Security Product Launch
Here at Heckburn Security, we are continuously testing and trialling new products on the market, to ensure that we are offering you, our client, the most up to date security solutions available.
This February, we are pleased to add the new Pyronix wireless Nano contact into the Heckburn product range. Fitting on the frame of a door or window, this contact is a highly discreet solution for any residential or commercial Intruder Alarm installation.
Features
The Nano-sized contact is 66% smaller than the previous model and delivers exceptional long-life security performance that is designed to disappear with out-of-sight installation. Its slim line, low profile sits only 10mm from the surface and has an outstanding battery life.
But don't let its size deceive you, the contact offers a superior wireless performance, detecting the opening of your doors and windows – perfect for anyone looking to make their home or business more secure.
Security never sleeps, so neither does this contact. The Nano is constantly awake; giving the user complete peace of mind that they will be alerted to activations when the system is armed, as well as chime tones when doors to the property are opened. Be assured that the Nano is keeping patrol.
The contact can protect entrances and exits, as well as secure multiple use cases, from medicine and cleaning cupboards to rooms, desk drawers and windows. You can easily check the status of your Nano contacts via your smart device app.
Maximum Security & Style
Although the Nano contact has been developed to fit out of sight, its aesthetic design gives it a premium and stylish finish that can both blend-in and complement any property. It comes in white as standard and is also available in brown or anthracite grey to match your décor.
If you are interested in discussing a product or system upgrade, contact us for a free quotation. We recently installed Intruder Alarm systems in Clapham, Fulham and Wimbledon.