Intruder alarm installers in West Wickham, Kent
Heckburn Security is an independent security company working throughout West Wickham, Hayes, or Shirley, and offering a comprehensive range of security solutions, including burglar alarm installations, maintenance, and repairs. Intruder alarms can safeguard any domestic or commercial property and can provide you with valuable peace of mind.
We only install effective home alarms that are proven, trusted, and affordable, and will provide you with exactly what you are looking for. Our expert alarm company can guide you through the whole process and offer advice and expertise at every stage of the process. We can provide free security consultations and site surveys, with written quotations at any time, with no obligation to proceed.
Considering an intruder alarm for your home? There are various options available:
Wired alarm systems
Hybrid alarm systems
Alarms with pet sensors
Audible or bells-only alarms
Alarms with App control
Police response alarms
Alongside all types of alarms, our home security specialists can also design and install home CCTV, intercoms and access control systems, and fire safety solutions. The most advanced systems use Smart controls, so you can access your security system via a smartphone or tablet, and check that your home is secure when you are not there.
Are you looking to install a domestic alarm in your home? Call our security specialists now on 0207 859 4934.
SSAIB-accredited alarm company near Hayes for burglar alarm installations
Do you know what alarm you would like for your property? Do you know the weak spots within your property? Our burglar alarms and designed and installed to offer superior security for your home in Hayes, West Wickham, or New Addington. From bells-only alarms that activate and ring a bell if someone unauthorised tries to access your property to remote monitored systems, where your system is monitored 24/7 by an ARC (alarm receiving centre), we can design a system for you.
Why choose our home security specialists for your alarm installation?
Security systems and burglar alarms all sourced from leading manufacturers
Quick and efficient alarm installations with minimal disruption
Professional and knowledgeable service from home security experts
SSAIB-registered alarm installer for intruder alarm systems and CCTV
There are many advantages to installing a home alarm and this is a way to protect your home when you are there, asleep, and at times when you are working or on holiday. Our systems are safe to use and provide a valuable deterrent, making any potential intruders think twice. A properly installed and maintained alarm can also reduce your home and contents insurance. Most of all, a home alarm can provide priceless peace of mind.
We can maintain your BR2 house alarm
We can maintain and repair all types of intruder alarms in West Wickham. Routine alarm maintenance is recommended so you know that your intruder alarm is working correctly at all times. Well-maintained home alarms are cheaper to run over the long term because they are more reliable and less prone to system breakdown. Our maintenance contracts give you 24/7 access to engineers and fast response call-out times.
We build long and trusted relationships with our clients. We are also happy to maintain, repair, or takeover systems that have not been installed by Heckburn Security.
Security systems supplied and fitted in West Wickham
West Wickham home CCTV: What are the benefits?
CCTV was once considered only a commercial security solution but technology has developed rapidly over recent years and now it is a popular choice for homeowners.
We can provide a wide range of custom-built home CCTV systems for clients in West Wickham who want an additional layer of security. Our home surveillance systems deter intruders, vandals, and other anti-social behaviour and allow you to keep a close eye on your property, day or night. Many of the latest domestic CCTV systems can be controlled with an App, allowing you to check in your home or pet when you are not there, using a smartphone or tablet. Video can be recorded so you will be able to view all past events.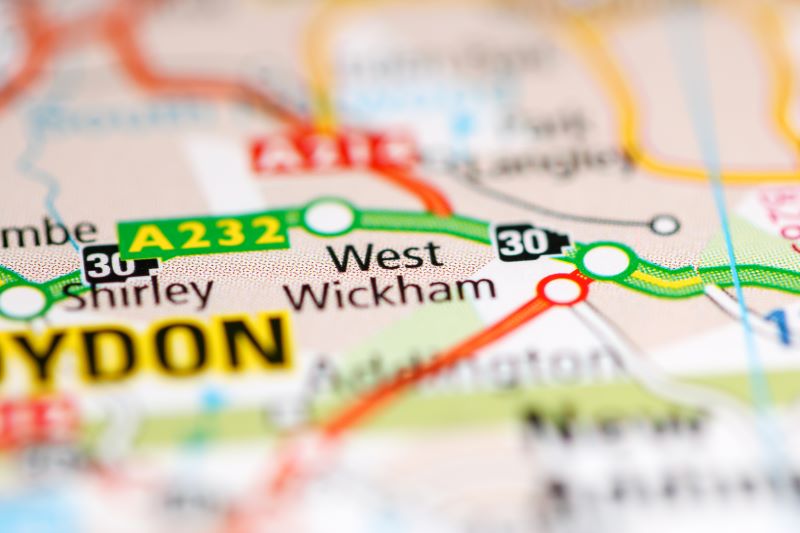 We also cover the following areas:
Putney
Roehampton
Chiswick
Fulham
Acton
Kew