Heckburn installed multiple security systems at this stunning, fully renovated four story family home in Barnes, London.
Over the course of around ten months, we worked with a building company, an architect, and the client to develop a bespoke Intruder Alarm, CCTV and Intercom system to offer full protection at the property.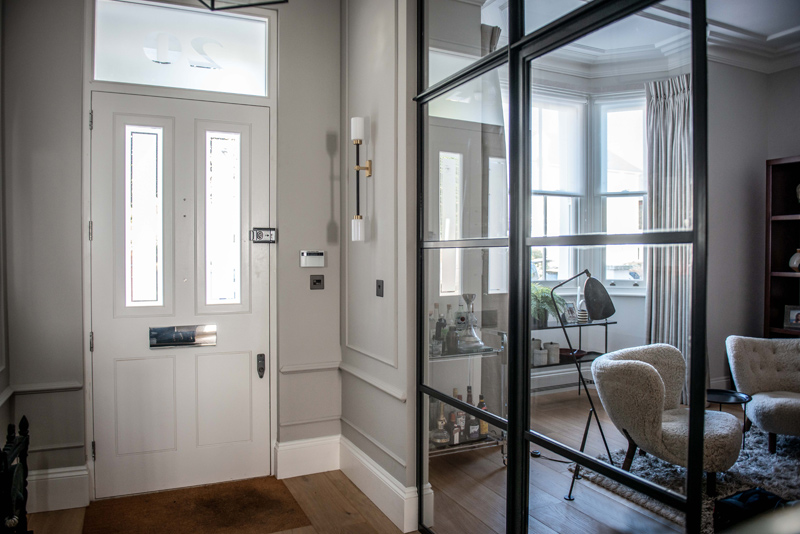 Intruder Alarm
Having consulted the client's needs at the initial project survey, we understood that it was important for them to be alerted at any time in the event of an attempted break in.
The system was created using a combination of movement sensors and perimeter protection, to ensure that an intruder would be detected instantly via the client's smart device app.
CCTV
The CCTV system involved a series of high spec turret cameras installed at the front, rear and side of the property, to allow full external coverage. From an internal system monitor, the footage is recorded 24 hours a day and can be viewed at any time.
Via the smart device app, the client can remotely stream the live feed, playback from the calendar and record their own mini videos to use as evidence.
Intercom
At the entrance of the property, we installed a flush mounted external panel and three internal intercom phones at different points around the house, giving the client a clear visual of who is at their front door.
In addition, the intercom system can be remotely accessed to answer the external panel with two-way audio and colour video.