Supply and installation of burglar alarms and home CCTV in Bromley, Kent
Heckburn Security can design, supply, and install all types of security systems in Bromley, Shortlands, or Petts Wood, including domestic alarms, home CCTV, access control systems, and fire systems. We provide a complete range of home security solutions for residential, commercial, and industrial properties.
As an SSAIB-accredited company, our team is highly-skilled, knowledgeable, and professional and has years of experience carrying out all types of security installations and maintenance. You can count on us to provide bespoke security solutions and services at competitive prices.
Established and professional: We founded our business in 2013, and have over a decade of experience in the security industry, providing tailor-made systems for all types of residential, commercial, and industrial clients.
Competitive rates: We provide highly competitive prices for all of our home alarm installation and maintenance services and we can offer you the best security solution at a range of prices to suit your budget.
Free site survey: We can provide you with a free security site survey at any time, with no obligation to proceed. We can assess your unique security needs and design a system based around these. We are happy to answer your questions and provide any advice, free of charge.
Responsive service: Our security experts offer an unbeatable service that is available 24 hours a day seven days a week. As well as alarm installations, we provide comprehensive alarm maintenance and repairs.
Comprehensive security: We provide a complete range of alarms, including hardwired, wireless, and hybrid systems, including system upgrades. We can also design, supply, and install residential and commercial CCTV systems, intercom and access control systems, and fire and smoke alarm systems.
To book a free site survey, please call us now on 0207 859 4934.
Residential home alarm installation near Shortlands
Our home security specialists based near Shortlands, Bromley, or Bickley can help you take control of your home's safety with our tailor-made burglar alarm systems. We can provide a professional and friendly service at all times and all alarm systems are designed around each client's individual requirements.
Sometimes, the mere presence of any alarm system will persuade a burglar to look for an easier target. When it comes to home alarms, broadly speaking, there are two different options available: audible or bells-only alarms and monitored alarms.
Bells-only or audible alarms: These will not get an automated police response but the activation would trigger an alarm, which will inform the burglar that they have been detected and encourage them to leave.
Monitored alarms: These are alarms that when they are activated, notify an approved central monitoring station. Once the alarm has been triggered. and the monitoring station are aware, they will either alert the keyholder or the police.
We not only install new alarms but are pleased to offer upgrades or takeover contracts of existing intruder systems.
BR1 domestic alarm maintenance and repair
It is important that you keep your residential alarm in Bromley in good working order. The best way to do this is through annual maintenance visits by our alarm engineers who will be able to test the system and maintain and repair it. Your insurance company may also require your system to be maintained.
Alongside routine maintenance, we offer a 24/7 emergency support service.
Request a callback for Bromley intruder alarms
Wireless and smart alarm systems in Bromley
When you need to install a domestic alarm in Bromley, we have many years of experience and can offer a swift service, ensuring you have the latest security alarm systems installed without any stress and hassle. Our engineers can work around your schedule and work hard to minimise any disruption. Wireless systems are quick and easy to install and can be designed to scale up, so additional sensors and features can be added in the future.
We use the latest technology including wireless alarm systems, when alerts can be sent directly to your mobile phone. We only install systems from leading brands.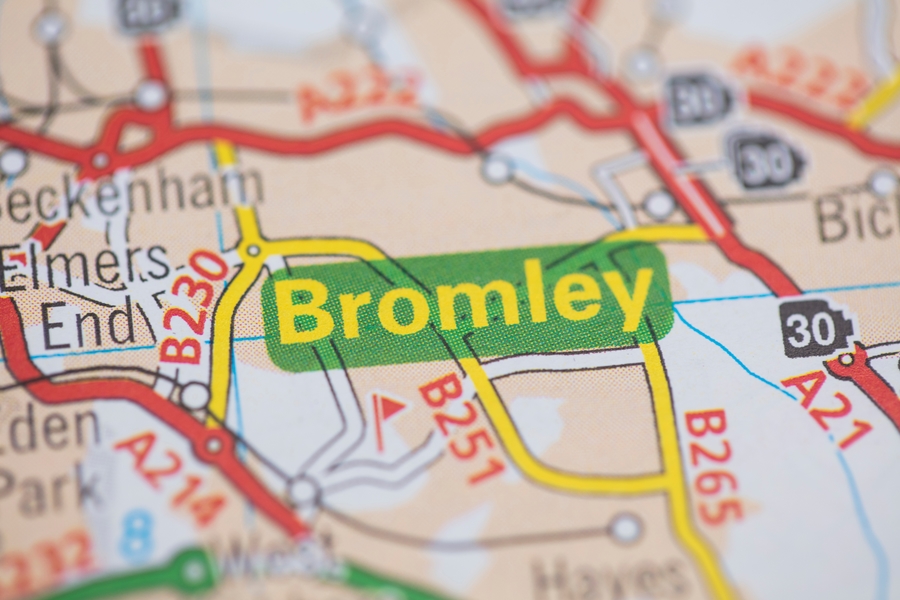 We also cover the following areas:
Bickley
Chislehurst
Beckenham
Hayes
Elmers End