Burglar alarm installation and maintenance in Beckenham, Kent
Heckburn Security are experts in all intruder and burglar alarm installations and maintenance in Beckenham, Eden Park, or Elmers End. Many reports have shown that having a burglar alarm or other security system fitted will reduce your chances of being burgled and our security specialists can design a system based around on requirements.
We are SSAIB-accredited (Security Systems and Alarms Inspection Board) and work with both domestic and commercial companies, so whatever the size of your property or your needs, we can help. Our service does not stop at installation; we also provide comprehensive maintenance and repair services, as well as 24-hour alarm monitoring, if required. Our complete end-to-end service means that your system will always operate to the highest standards.
Our team is highly knowledgeable, professional, and committed to providing you with the best products and services. We install all types of alarm systems, including hard-wired, wireless, and hybrid alarm systems.
As security specialists, we can also design, supply, and install residential and commercial CCTV systems, intercom and access control systems, and fire and smoke alarm systems.
We provide the best and most reliable security products, sourced from leading manufacturers. We can install new systems or upgrade your current one.
Our security specialists can provide you with a free security site survey and estimate at any time, with no obligation to proceed.
Our service is always responsive with an emergency response system 24/7.
All alarm installations are completed to the highest standards and are fully insured.
To ask more about our services, please call us now on 0207 859 4934.
Domestic home alarms installed near Eden Park
If you are based near Eden Park, Beckenham, or Forest Hill, and are thinking about an alarm installation or fitting, call the team at Heckburn Security. Intruder alarms are always a worthwhile investment as they act as a deterrent and may reduce your insurance premiums. There are many different types of alarms and they fall broadly under two categories: bells-only and monitored alarm systems.
Bells-only alarms: In one of these alarm systems, when the alarm is triggered, an outside bell or siren is activated. This will inform the burglar that they have been detected and will motivate them to leave.
Monitored alarms: These alarms are connected to a central monitoring station. When the alarm is activated, the system notifies the centre and the staff takes the relevant action, which may include notifying the duty holder or the police.
We can work with you to identify the best system for your needs and lifestyle and can include features like pet sensors, so your animal will not trigger the alarm. Home alarms offer a wide range of benefits to home owners, including offering valuable peace of mind.
BR2 wireless alarms: The benefits
Here at Heckburn Security, we design, install and maintain both hard-wired and wireless home alarms. These systems can also be integrated with home CCTV or an access control system to give a complete security system. We have been in the industry since 2013 and can provide intruder alarms for premises of all sizes from flats and small homes to large mansions or commercial premises.
Wireless home alarms are becoming more popular and here are some reasons why:
Easy to install and uninstall: Our alarm experts can install your alarm system quickly and efficiently because there are no wires running through walls. You can also remove your alarm system and take it with you when you move.
Flexible: If you want to upgrade your alarm and add additional sensors or features, this is easy. If any components become broken or outdated, you can swap them to new ones.
Smart home integration: Wireless alarms are very easy to integrate with smart home hubs, so you can operate all devices, including your alarm from an App or centralised system.
Affordability: Wireless alarms can be cheaper than their hardwired counterparts and installation is also more cost-effective.
Request a callback for Beckenham intruder alarms
Reliable intruder alarm maintenance and repairs in Beckenham
Alongside all alarm installations our alarm company near Beckenham offers comprehensive alarm servicing and maintenance to ensure that your alarms is always working in an optimal way. As well as annual servicing, we can also offer 24/7 emergency support. Read our blog on top tips to ensure your intruder alarm is working as it should.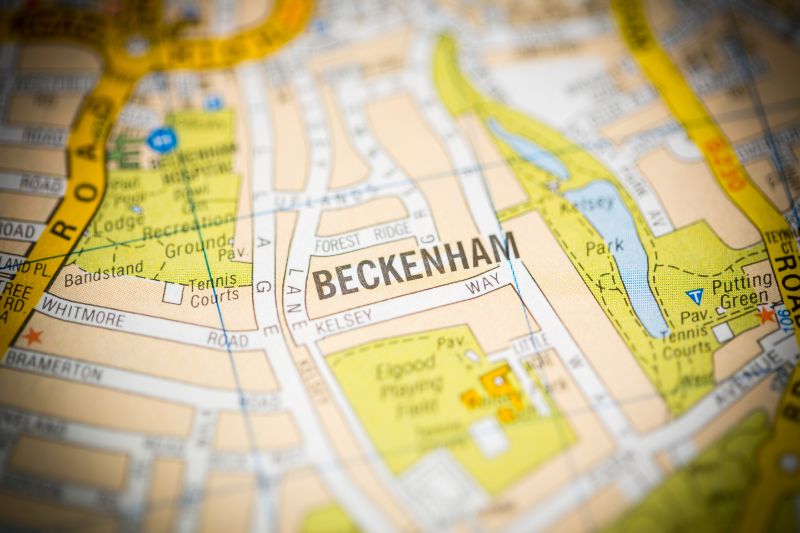 We also cover the following areas:
Elmers End
Forest Hill
Norwood
Shirley
West Dulwich
Lewisham
Catford